October 25, 2012
Suresh Sadagopan's Diary from FPA San Antonio 2012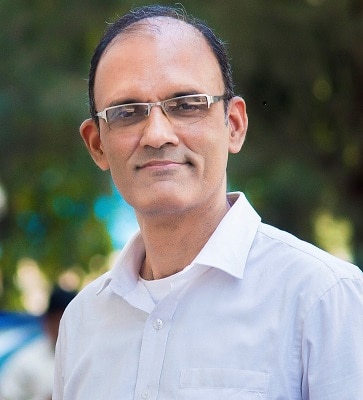 Suresh Sadagopan
CEO, Ladder7 Wealth Planners Pvt. Ltd.
San Antonio is a nice town, named after Saint Anthony ( San Antonio in Spanish ). But, am I right in calling this a town – certainly not, considering it's sprawl and population. It is the seventh largest city in the US- probably the reason why I was able to count at least three Marriotts by naked eye, from where I stood outside my hotel!
San Antonio is a cozy city. It had that nice, comfortable air about it… an unhurried pace,  empty-well- paved roads, a river meandering through it, a profusion of riverside cafes… it was the ideal place lending  a conducive environment for learning.  Probably the reason they chose this town for the FPA Experience 2012.
We stayed at a nice, comfy hotel – Crockett Hotel – which was just a stone's throw away from the conference venue.  We had a great time in the riverwalk, which happens to be one of the major attractions at San Antonio.
Visits to Financial Planner's Offices
There were two days of study tour organised by Sadique. The first day, we visited some Financial Planners to understand from them, how they operate, their models & to get their perspective on the FP profession. Kevin Moore was the first Financial Planner we met. This was a firm which has been in existence for decades and Kevin had taken over about eight years ago, from the incumbent ( who is planning to retire in about a couple of years ) and is running the show now. They are doing Life Planning for their clients. They are doing that for all new clients and are slowly migrating some of the past clients to Life Planning concepts. They had a well-appointed office ( probably 800 Sq feet ), with only four people occupying it!
All financial planners in US seem to be using technology to the hilt – most are using FP software, CRM, Research tools, Asset rebalancers, mailing solutions etc. That is one reason why they are able to handle the business with skeleton staff.
The next place we went was Jim Oliver's Office. His practice involves practising as a CPA and as Financial Planners as well. Their CPA practice is older and one practice is feeding the other. Again, we were quizzing them about the practice, their model, client handling, operations etc. Their setup was bigger and again the office was well appointed.
Workshops Organized by Network FP
The next day we had workshop by Sheryl Garrett of Garrett Planning Network. She was explaining about the origins of her hourly model and it's relevance to the mass of consumers. Her network has 350 planners currently, who have hourly model as well as other models, on which they work. We had another workshop by Michael Kitches, who first impressed me as a great communicator. One of the important learnings from his presentation was the need to simulate the worst case scenarios too to clients and explain to them about how we propose to handle that. This he opined, will have a great calming influence on clients, who will trust the planner even more. He was almost evangelical about the power of videos – which can be used in our blogs, websites etc. He was also talking about tech tools to be used in our business.
FPA Annual Conference 2012
That brings us to one of the topics in the conference that appealed to me most. Bill Winterberg presented tools which would make our life easy. He talked about software for virtual meetings ( eg.Mikogo ), a public calendar to be shared with your client (eg.Tungleme ), file sharing tools ( eg.Dropbox ), enterprise social network  for use within a firm ( like Yammer ), Workflow list organiser ( like Workflowy ). One of the other things that I learnt in another presentation is about the importance of CRM integration into our practice.  One CRM tool that had integration with many FP software, was Redtail.
There were other presentations about Customer engagement  by Julie Littlechild which talked about finding the right kind of clients for your business. She bust many myths on the way – one of them was "clients refer because they want me to grow". Later on through surveys she showed that clients refer when they want to help a friend in a dire situation or when the friend asked for a recommendation. This was an eye-opener as we generally start treating our clients as our well-wishers.
There was a presentation by Steve Sanduski on writing skills. He had some very good common sense tips for us – anything we write should have a clear Value Proposition for our readers. He had a very innovative idea – keep writing small articles on various aspects of the same subject, which can then be strung together to make it a white paper! This white paper can be made available as a download! He also held forth on how to make the articles interesting – by bringing-in a story, by taking a stand on an issue, by being mildly controversial etc.
The interaction that we had with the planners from across the globe was interesting. The problems faced by the international community does not seem much different from what we have – In fact I felt we were ahead of many countries including Brazil, China, Italy in terms of Financial Planning practice evolution.
Myself & Sadique had met George Kinder in the convention – It was a heady feeling shaking hands with the father of the life planning movement. We talked about his coming to India. The issue of cost came in between. We had assured him that we will work on this and make this happen. ( Now, we have work to do !)
At the end of the four days of FPA Convention, there was a buzz in my head – too many things have come in, in too little time. There was lot to mull over. I'm still doing that. There were enough gems to make the trip worthwhile – it was for us to pick them up and string it into our practice.  In my mind –the trip had achieved it's purpose. Afterall as Bejamin Franklin said, "An investment in knowledge pays the best interest".
Authored by,
Suresh Sadagopan
Founder
Ladder7 Financial Advisories
Mumbai
---
21 Thoughts to "Suresh Sadagopan's Diary from FPA San Antonio 2012"