February 9, 2021
Switching careers to become a second generation financial consultant.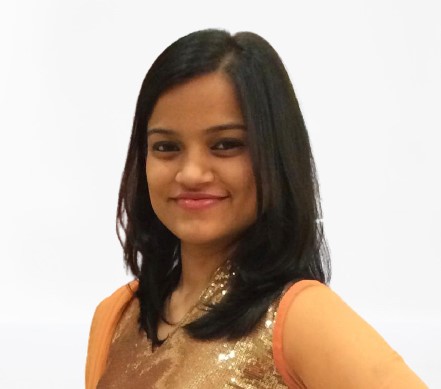 Saanika Bhingarde
Partner, Prospero Wealth
I am a second-generation personal finance practitioner who switched to this field after spending a few years in the corporate world as a CA. My journey and experience so far has been a rollercoaster. While I am very happy and grateful for having had the opportunity and courage to make this transition, I write today, about some things that anyone who is planning such a transition (from another related/or unrelated career) should keep in mind before taking the plunge. Hope this inspires those standing on the cusp to finally take the leap and join this wonderful industry.
We have heard of a lot of cases where engineers become actors, corporate employees become bakers, lawyers become singers etc. Making these sudden career switches is not always easy and a lot of people are unable to adapt themselves to being an entrepreneur after being an employee. Firstly, you need to analyze and be clear about why you wish to switch your career. The conviction level will enable you to figure out how you would like to start off and thereby what you would like to achieve ultimately.
A career in wealth advisory is also laden with its own set of challenges. Like any other business, in the initial stage of setting up and getting your first few clients is especially difficult. In the nascent stages of the business, revenue is very limited. It could actually take years to start earning a substantial income especially if you are used to a regular month on month income.
However, in India there is a huge potential to build your client base. Most Indians even today are majorly invested into FDs, real estate and gold. Many are wary of entering into the capital markets. This is largely due to the lack of financial literacy in India and a certain prejudice towards equities. However, more and more Indian investors are now entering the new waters of the capital markets. Tapping these prospects becomes essential.
The most challenging part of being in the wealth advisory business is gaining the trust of your clients. Most clients are hesitant to reveal their personal finances to a third party especially since financial scams are so rampant. One of the most effective ways to add clients and grow your business is through references. If you are able to manage gaining the trust of your clients, they become advocates for your business. Being benefitted by your service, they would want their friends/relatives to avail your services. Thus, they start referring people to you. Converting a referred prospect to a client is much easier than a cold prospect.
As an entrepreneur you are expected to know about each and every aspect of your business. Starting from sales to operations to servicing to formation of your company, rules and regulations related to practice, GST laws applicable to you, maintaining your books of accounts etc., you need to be aware of everything. Although at a more developed stage in your business, you may hire people to take care of these different areas, in the early stages, you will have to personally spend time in working on all these areas apart from focusing on your main area of work. On the other hand, as an employee, your responsibilities were limited only to your area of expertise.
While being a second-generation entrepreneur, a lot these challenges are eliminated as there is already an existing client base. The struggle for consistent revenue is more or less not there. However, it could take some time getting used to making the switch from having a corporate career to starting an advisory practice. As I have experienced personally, in a corporate, most of the things are process driven. That may not necessarily be true in case of a newly started advisory practice. You need to understand the industry, your skills, your strengths and weaknesses. Thereafter, you may know how to place yourself as a professional. You may need to spend a considerable amount of time setting up and fine tuning these processes in your own practice as well. This especially helps for maximizing client satisfaction and ultimately empowers you to ensure client retention in the long run.
Being in the wealth advisory business also brings a high level of personal satisfaction. This is a factor one may not really consider while making a career switch. Seeing your clients' wealth grow and handholding them in becoming financially free, makes you feel like you have made a difference in someone's life. It surely gives you a sense of fulfillment.
In conclusion, having a career in the wealth advisory could prove to be fruitful. It not only ensures a good level of income but the growth and comfort developed by your clients is more than fiscally remunerative. Be ready for the set of challenges that you may face and then set your mind to the goal. Nothing will stop you from not only succeeding in your professional pursuits but also truly enjoying the journey!
---