March 1, 2014
Take note… take care (w.r.t. SEBI RIA Regulations)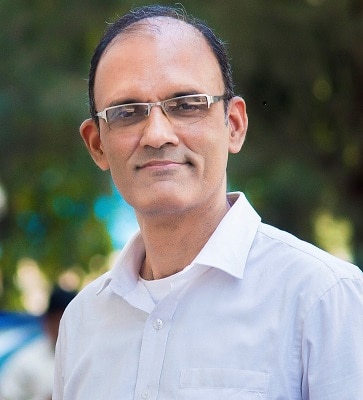 Suresh Sadagopan
CEO, Ladder7 Wealth Planners Pvt. Ltd.
Ignorance is bliss, they say. But ignorance cannot be a foil against the law.  All legal requirements need to be given due respect and need to be dealt with. The ostrich approach or they-will-not-come-to-me kind of approach is fraught with danger.  Not complying with the requirements of legislation is a Damocles sword hanging over one's head – irrespective of whether the law catches up with one or not. So, as far as the laws are concerned, you can only ignore at your peril.
So, what in the world am I talking about?  Well, to jog your memory, we had the Investment Adviser Regulation 2013 on 21st Jan 2013 which was to come into force from the 90th day from the date of publication in the official gazette.  After this, they had allowed those who were into advisories to continue their business and register within 6 months viz. by 20th October, 2013. There are some who have filed their applications before the due date. But many have not.
The regulation clearly states ( See Chapter II 3(1) )that someone who has been offering advisory services before commencement of registration can continue to do so till the disposal of application made within those six months.  This clearly means that, if they have not made an application in those six months, they cannot continue advisory services. It also means that, all those who are going to start offering advisory services after the regulation need to first register and then provide the services.
Today, we still find a large number of people soliciting business on their websites for financial planning & advisories, without even putting in their application under this regulation. These people are in contravention of the regulation and are exposing themselves to action from SEBI, as they have clearly stated in the regulation that those not registered cannot practice as advisers.
There are those who have put in their application after 20th October, 2013. These people ( whether they have been advisors previously or not ) should not practice before they get approval from SEBI, as per regulations. Now, there are many who have put in their application, but are continuing their practice. Even this category is unnecessarily exposing themselves to action.
There is another category, which finds solace in "incidental advice". There are lots of creative interpretations of this. Some claim that if one is a MF distributor, for instance, they could offer advice on all investment products & even prepare a plan. But that virtually means that a MF distributor can distribute products and practice as a financial planner/ advisor too – which is not what is intended by this regulation.
So, incidental advice could mean advice given on MF portfolio only, which is incidental to their main business of distribution. Similarly for CAs, the scope of incidental advice would be on tax matters and for lawyers it would be estate planning.
There is another creative interpretation… if the income from advice is a small percentage of the overall income, then the advisory portion is incidental.  Again, this thinking is most probably flawed. The regulation clearly defines who is an investment adviser ( See Chapter 1 (m) ). This definition mentions that investment adviser is one who for consideration provides investment advice to clients…
Again, some people have interpreted this to mean that if they provide advice without consideration, they need not register. But, we need to go to what is the nub of the word "consideration".  The advice itself might have been given to get a clients' business, which has a brokerage attached to it and that can be seen as consideration. Also, the main focus is on advice. If advice is being given, then they would be subject to regulation. Consideration is actually a secondary matter.
In any case, the above interpretation flies in the face of the intent of the regulation, which is to separate advice from distribution. Hence, most likely SEBI will not buy any of the creative arguments.
If one's websites are still proclaiming to be offering advice, it can be a problem.  Websites are seen as marketing material and can be ground enough for implicating oneself.  Any communication from one's side professing to offer advice would also be construed to be in contravention to the regulation. This is just a cautionary advice for all in the community and not an alarmist theory.  Take note… take care.
---