July 26, 2016
The KRIS Model – A Rapport and Influence Building System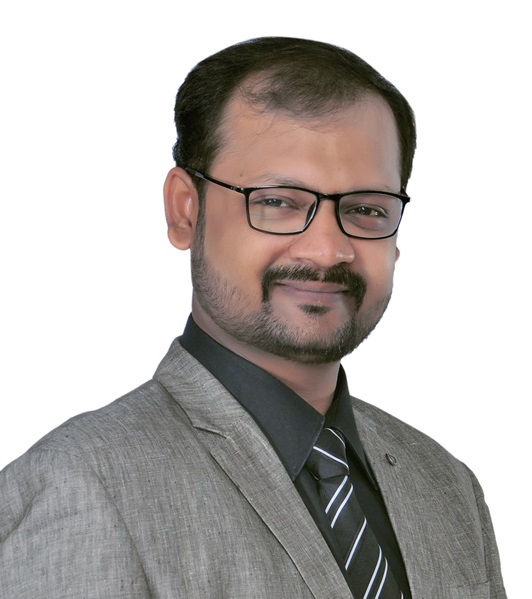 Jigar Parekh
Director at Anchoredge
KRIS© (Know your client's personality – Rapport andInfluence building System) – Part I
"If you know your enemy and know yourself, you need not fear the result of hundred battles, if ignorant of both your enemy and yourself, you are certain to be in peril." Sun Tzu has written into his book "Art of War"   2000 years ago which is still used by militaries and business strategists across the world.If I repurpose the advice of Sun Tzu into the financial advisory business it would be something like "If you know your behavior and your Client's behavior, you will most probably be successful in getting business, if you are ignorant about your behavior and your client's behavior you will have lots of trouble dealing with them. "
To know ourselves means to know why we do the things we do or why we talk into the certain way only. Similarly why our client also acts or talks into certain way only.  You might have noticed that all our clients have different way of talking and perceiving things. All clients behave and react to the same things differently. Some clients need lots of data before they take any decision of investing. Some clients are only interested into the bottom-line means they are interested into what will they get, while some clients want you to take all the decisions and go ahead, some are skeptical, some are confident, some are always confused, some are introvert, some are extrovert and list goes on and on.
People have the different personalities and their habits and behaviors are based on their personality. We cannot change the personality of any client nor can we change our personality. The success lies into knowing the personality type and flexing your behavior accordingly while dealing with the specific client. In NLP (Neuro Linguistic Programming) there is a concept called matching and mirroring, which says that people like and trust the people in whom they find some similarities. These similarities can be in habits, behaviors, speaking style, tone etc. Rapport is built very fast when your client feels that the financial advisor also thinks and behaves like client does.
There are many studies which have been done into this area. Every study has categorized the different personality based on different parameters and named the personality based on color, animal names or random texts. I first learnt similar system during one of the workshop conducted by IDFC Asset Management Company for our RMs. I found it very interesting and started reading more about it and researching more on the personality types. Then I came across the book called DISC which I found very useful and interesting which also categorized the personality types into the four different types based on their behavior.
I dig into many such studies and finally came out with the KRIS©, which can help financial advisor to segregate clients into four different personality types based on their behaviors.
KRIS© (Know your client's personality – Rapport and Influence building System)
As far as the financial advisors are concerned, they can categorize their clients into four different categories. Most of the clients will fall into one of these four categories. Along with the category name we can also allot the separate color to remember each category which will help us remembering the category and its traits easily.
KRIS® is the three step system to increase your productivity by categorizing your clients based on their personality and behavior.
Steps 1 – Understanding various personality types
Step 2 – Understanding your own personality and your client's personality
Step 3 – Flexing your behavior temporarily in accordance with your client's personality.
Step 1 – Understanding Various Personality Type
The first step of KRIS mode suggests that financial advisor should understand the basic characteristic of various personality types. There are mainly four types of clients. We can categorize them with the help of different color.
Each financial advisor should have this system of categorizing clients based on their behaviors and deals with them accordingly. KIRS® model categorizes the clients on the basis of their behavior and personality traits. It categorizes the people based on two main traits. The first trait is their speed of decision making and second trait is their orientation towards people or task. You need to answer these questions for all of your clients whether they are fast paced people or slow paced people when it comes to decision making, and whether they are people oriented or task oriented when it comes to the major focus.Before you read more in detail about each category one very important thing you must understand is that no single category is better than other, they are just different. The KRIS® will help you identify the four main categories and understanding their behavior. Ultimate goal of the KRIS© is to improve your relationship and rapport with your client.
Let's understand the basic traits of these four personalities which can help us identify and categorize our client into these four categories.
Personality Types and its orientation:

Blue – Cautious Personality
Slow Paced + Task Oriented
Blue – Cautious Personality people are mainly knowledge oriented people who are very logical and rational. They are analytical and data oriented people who always look for concepts and proof before taking any decision.  Their body language will be very unemotional and gestures would be very much controlled. When it comes to their speech pattern they are always clarifying, monotonous, logical and very much focused on the task at hand. You will often find them questioning. They favorite question mostly starts with "Why". Their biggest strength is they are always factual. Their decision making process is very slow and they take their own time before arriving at any decisions.
To summarize their traits, they love Data, Analysis, Concept, and Logic. Their punch line is "Prove it to me".
Red – Dominant Personality
Fast Paced + Task Oriented
Red – Dominant Personality people are mainly those kinds of People who are dominant in nature and are mainly concerned with the end results. They like to do the things in fast way. Their body language includes big gestures. They normally lean forward when they are talking to someone. When they talk their tone is often directive, abrupt and intentional. They often interrupt while you are talking.  Their questions mainly start with "What?" Biggest strength of Dominant personality is that they are very firm in their own beliefs and about whatever they do. They are task oriented people who likes to do the things fast way.
To summarize their traits, they are Task oriented, affirmative, focused and always interested into the end results. Their punch line is "Do it now"
Yellow – Influence Personality
Fast Paced + People oriented
Yellow – Influence Personality people are mainly those kinds of people who are fun loving people. They are very much expressive in nature. Their body language is very friendly. They tend to talk a lot. By nature they are very much talkative person. Their tone is varied and personal. They are easily distracted. Mostly their question starts with the word "Who?" Being focused on one task at for long time is the biggest challenge for them. Biggest strength of influence personality is that they have very good sense of humor. They take the decisions very fast.To summarize their traits, they are futuristic, fun loving, love new ideas and stories. Their punch line is "Do it differently."
Green – Supportive Personality
Slow Paced + People oriented
Green – Supportive Personality clients are the people who like to do the things traditional way. They are people oriented but they do not like the sudden change. Being Relationship oriented people; their body language is reassuring with the gentle gestures. You can identify them by their speech patent; their tone is very conversational and friendly with warm tone. They are also good listeners. Their biggest strength is they are very friendly. Their decision making process is very slow and steady.To summarize, they are calm, accommodating, relaxed and harmonious in nature. Their punch line is "Do it together"
Step 2 – Understanding your own personality and your client's personality
Second step towards mastering the KRIS® is to identify your own personality and your client's personality. Once you know your own personality you will get and insight into your own behavior. You will understand why you do the things into the certain way. You will also understand why you are good at dealing with certain types of clients and why is it difficult for you to handle certain set of clients. If you are fast paced and people oriented and always behaves naturally based on your personality type you will have difficulty in dealing with slow paced and task oriented people and vice versa.
So it is very essential that you also categorize all your clients based on KRIS©. You can go even one step further and highlight all your clients with four different colors.
We must understand that they are all just different and none is better than other. Understanding this logic of we all are being same but still being different will help financial advisors in many ways.
Categorizing your clients with different color codes will help you to understand the root of their behavior will make you more neutral towards behavior of your client without getting carried away emotionally or personally. If you just not only understand but also accepts the fact that all your clients are behaving differently because they belong to certain personality by birth, it will help sorting out many conflicts while communicating with them.
KRIS© will not only help you to improving your communication with your clients but also with your family members, friends and colleagues. Chances are that once you categorize the people based on the system, you will understand the root cause of their behavior which is their personality type and you will find it normal and feel less stressed if their behavior is not as per your expectation. Your expected behavior is always a result of your own personality type, while their actual behavior is always based on their personality type.
For example Dominant Personality (RED) will always want to talk to the point and also expects the others to do the same, while Cautious Personality (GREEN) wants to talk a lot before talking about the agenda, so if your own personality type is RED, chances are that you will easily get frustrated with the GREEN personality type people easily and vice versa. But now as you know and understand these personality types, you can be more neutral about their behavior.
Part 2 of the Article will be published soon on Network FP Thinktank
Authored by,
Jigar Parekh
Head – Training
Prudent CAS Ltd
---
11 Thoughts to "The KRIS Model – A Rapport and Influence Building System"