July 3, 2014
The Secret Recipe for Success of Investor Awareness Workshops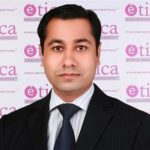 Gajendra Kothari
MD & CEO, Etica Wealth Management Pvt Ltd
Each financial advisor has some unique strengths, be it in the area of research, service delivery, using technology, networking skills, so on and so forth. I never realized until 2010 that my main passion and core strength was our investor awareness workshops 
The big break
I have been giving seminars on Investment and Insurance Planning to a wide variety of audience since my days in UTI MF beginning 2005.  But it was in 2010 when we first delivered a program to a wide audience of 200 Marwari businessman in Kolkata, is when I realized that investor awareness seminars can be a wonderful medium to connect to prospective as well as existing investors.
The biggest compliment was when my Mama ji (maternal uncle) who is now 70 years old sat through the whole day seminar without food (he doesn't eat outside food) and after the seminar he compliments by saying that he normally never attends such events but this was truly an eye-opener to him. In the same event, my nephew who was just 12 years when he attended the seminar came to me after the event and narrated to me 10 lessons to take home from the workshop.
That was truly the best laurel I could get as someone told me long back that if you are able to put across your idea to a young kid as well as to your 90 year old grandmother, then you have accomplished your task.
The largest seminar
Since then, life has come a long way. We also did our biggest event in Assam in 2011 on the Independence day wherein more than 500 participants attended our 4 hr workshop on "How to be smart with your money?". The best part was that there were 100 women in the audience and they felt they had a great learning.
So far, we have conducted more than 100 sessions for different audiences at various locations. We remember very well in 2012 when we conducted a session for business media journalists (business reporters from CNBC, NDTV, Doordarshan etc were part of the seminar) we thought they would know everything on personal finance as it was their domain but to our surprise, we found that almost all of them were completely ignorant about planning for their finances and moreover they themselves were victims of mis-selling. After our workshop we received fabulous response and till date many of them are my good friends.
The recipe
So what is the recipe for a great investor awareness seminar?  I think you need to sync with the audience. You cant just do standard presentation on Mutual funds and expect investors to sign cheques the next day. You have to deliver what audience wants and not what you like.
The best way I connect with my audience is when I give my personal examples on all the investments / insurance I have done for myself. I show my retirement plan, children's education plan, tax plan, etc to the participants and at that time I always find pin drop silence in the audience. Its akin to a climax in the movie when the audience are completely gripped to the talk !
Also I try to make it little controversial by making statements like "PPF and Gold is not a good long term investment" (these are my personal thoughts) so that there is lot of audience participation. This ensures good no of QnA and the environment is really electrifying. Another important thing to remember is that you should have extensive data (charts and graphs) with you to support your talk. The participants may ask any kind of question and should have all the answers ready.
Finally, use lot of images and videos in your presentation. This will make sure that your presentation doesn't look monotonous. I always keep my eyes and ears open and whenever I find good article / image / video, I save it for my next talk.
Results
Today more than 70% of our business comes from our investor awareness seminars. We have recently done few seminars for SEBI wherein at each locations more than 300 participants attended. I remember in one such seminar Shri Prashant Saran, Whole time member, SEBI who was the chief guest mentioned that he has attended lot of investor awareness seminars but this was completely a refreshing talk for him. The best part he liked was the way I was sharing my personal examples with the audience. Moreover he sat throughout the 2 hour event.
Conclusion
I personally believe this can be a great business model going forward as in my opinion only 5-10% of Indians are Financial Literate. Rest all of them require to attend such investor awareness workshops. So much is the demand, that I have now started charging for these workshops to corporate houses, business schools other social forums etc. Many advisors feel strange when they hear that I charge for such workshops, as they say they would any day be willing to do it for free.  But I believe that if you are delivering quality stuff, you deserve to be compensated adequately.
Even if you do not get higher no of client sign-ups from these events, at least you are creating your brand. You never know when it can help you. I have seen many instances wherein the investor would call me after 1-2 years of my seminar wanting to start relationship with us. This gives us great satisfaction as it creates an automatic pull.
And through these seminars I realized I am able to help investors take the right financial decisions ensuring 100 years of prosperity for their families as quoted by a time-tested Chinese proverb. "If you want 1 year of prosperity, grow grain. If you want 10 years of prosperity, grow trees. If you want 100 years of prosperity, grow people" So what are you waiting for?
Speak Up, Sign Up !
Authored by,
Gajendra Kothari
MD & CEO
Ética Wealth Management Private Limited
Mumbai
---
13 Thoughts to "The Secret Recipe for Success of Investor Awareness Workshops"