March 10, 2017
Not just Investors, even Advisors need to be Disciplined!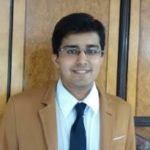 Jinay Savla
Founder, Indigenous Investors
Not just Investors, even Advisors need to be Disciplined!
Rahul Sharad Dravid has been a great ambassador for the game of Cricket. His contribution to the world of cricket is unparalleled. As much as he has contributed to the game, he has also provided an immense contribution to everyone by the very nature of his being. Sachin Tendulkar once quoted him as a perfect role model for youngsters. His performance as a coach to India A team looks as if the little master just knew about the future.
In this Trivia, let's look at what disciplines we can learn from Rahul Dravid. As Charlie Munger says, it's important to learn from various things from various people and subjects.
"For some odd reason, I had an early and extreme multidisciplinary cast of mind. I couldn't stand reaching for a small idea in my own discipline when there was a big idea right over the fence in somebody else's discipline. So I just grabbed in all directions for the big ideas that would really work."
 ~ Charlie Munger
 Top 3 Investing Disciplines from the Life of Rahul Dravid
1. Temperament
Rahul Dravid seems to have mastered the art of having a perfect temperament. A career with almost no on-field fights. Also, he never lost to anyone's view about him, both on and off the game of cricket. Australians had once mentioned, Rahul is mentally toughest cricketer they have encountered. His batting never had that flamboyance of Virat Kohli, nor it can be compared to the genius Sachin Tendulkar. Yet, he had a solid control on his game and would never play a shot just to show off. Which is the reason why, when an opener was out, no cricket fan ever panicked as they could see Dravid walking towards the crease?
Exactly, in the same way, to be a successful advisor, it's not necessary to have a high IQ. Warren Buffet has repeatedly said that any IQ above 130 is practically useless to be in the business stocks. Also, being a wizard at mathematics or finance is not really important. The promoters of Long Term Capital Management (one of the great failure stories on wall street) were all doctorates in mathematics and finance. By temperament, it simply means having a common sense of how the universe of wealth management really works. Often times, we try to create a flamboyant statement in front of our clients. There is a preconceived notion to hype things up. It feels good to look smart, isn't it?
Following which, we tell our clients, on what the market is doing or will do. Deep down, each one of us knows that it's almost impossible to predict what the whole stock market is thinking or doing. Resulting in times, when we are get caught behind or don't connect our bat properly just to throw our wicket (business from that client) to someone standing at deep long on. Yet do we learn from our mistakes and change our approach? The answer to this is within all of us. Do we choose to hear it?
Almost everyone knows that if a particular stock/commodity which looks good today, will not remain good tomorrow; in some cases, it will be devastated. Yet, there is a great urge to buy or suggest something which looked fantastic yesterday, while there was an expert who also endorsed it on television. If the outcome is positive, then greed kicks in resulting the immense amount of pride and if the outcome is negative, then greed is turned into fear by giving statements about how unpredictable the market really is.
An investor's view of the equity market changes with a slight change in his temperament. It's an unspoken responsibility of an advisor to keep their clients from clinging to greed or fear. However, intelligent it might feel to talk about market outlook, helping a client to have an even temperament for the universe of investing will pay more dividends than anything else.
2. If it's boring, It's beautiful
As a cricket fan, watching Sehwag in a Test Match against Pakistan is a real treat. Sehwag would play them across the park not even trying to think whether it's a test match or a T20. Just like VVS Laxman who would eat a different breakfast while he was playing with Australia. When it comes to Rahul Dravid, with that solid defence techniques often times it looked boring. Often times, bowlers would just not want to bowl against Dravid. He played few shots which made him difficult to get out. He would tire them out through the day and once he saw that bowlers have lost their steam, he would whack them everywhere on the cricket ground. For the most part of his innings, he will be standing there like a Wall.
Same goes with the game of Wealth Management. It's super boring. We don't sit in the offices or trading floors of Bombay Stock Exchange or any institutional house. Our offices are relatively quiet with phones ringing to simply solve any of our client's queries. There is space for rush or hustle. Sometimes it's super boring. However, how beautiful it feels to be a catalyst in the life's (financial/emotional) journey of an individual.
Discipline in our business comes from taking fewer but solid actions. There is no real need to sell a new product every day or go to the market to look out for the next big idea. Just by sitting on the power asset allocation for many years with our clients, we are able to make a substantial difference to their life. And when the power of compounding kicks in, it suddenly becomes beautiful. The Large part of the journey with our clients remains boring, while our review meetings might have nothing new to offer than staying the course. Yes, boring is indeed beautiful.
3. Grit to be Great
In the book, Rahul Dravid: Timeless Steel chapter 4, Sanjay Manjrekar talks about how Dravid maybe the least talented of the masters which India had produced before him with the likes of Sunil Gavaskar and Sachin Tendulkar. However, when a cricket fan talks about Dravid amongst them in a single breath, it shows his immense dedication to preparation and work ethic. Manjrekar goes on to say something brilliant ~ "I must confess, Dravid's attitude at the start of his career concerned me. As young cricketers, we were often reminded to not think too much – and sometimes reprimanded by our coaches and senior team-mates for doing so. Being a thinker in cricket, it is argued, makes you complicate a game that is played best when it is kept simple. I thought Dravid was doing precisely that: thinking too much about his game, his flaws and so on. I once saw him shadow-play a false shot that had got him out. No problem with that, everyone does it. Just that Dravid was rehearsing the shot at a dinner table in a restaurant! This trait made me wonder whether this man, who we all knew by then was going to be the next No. 3 for India, was going to over-think his game and throw it all away."
Even the best Advisors in the Wealth Management business of the World today were not born to be that way. They struggled, worked very hard and put in immense dedication to their craft to fulfill their client's dreams which int turn helped them achieve theirs.
How often, the word 'Genius' has been loosely used for them. It makes a client and fellow associates in the business induced into believing that supposed 'Greats' have been born with that skill or just have an immense amount of luck working for them. We are in a really hard game. It includes long hours of research and a number of client meetings. Sometimes, our client also expects us to do things for them which are not in our scope of work. How successfully we do it,  helps us build our fragment of trust with them.
While the Oracle of Omaha – Warren Buffet still reads around 500 pages every day. Unbelievable as it may sound, it has helped him to create a great wealth for himself. However, if you look at his journey closely, even he started with having clients in limited partnerships. Buffet has not just been able to deliver amazing returns for his clients but also educate them and make them better people and investors. One must learn the art of communication from Buffet. The ability to clearly present his ideas and calm down the nervous horses of his clients. While he has done it for decades to end, now the entire World puts immense faith in him regardless of where the stock market goes.
Off lately, there is a lot of discussion happening on exit plans for Wealth Management practices which have been built over the years. There are a lot of quantitative models coming up by looking at how it's done in different parts of the planet. Each to its own. However, on the qualitative front one can always sum it up like Harsha Bhogle speaks about his way of retirement. You can find it in the picture below and yes, he mentioned Rahul Dravid.
---
139 Thoughts to "Not just Investors, even Advisors need to be Disciplined!"