November 10, 2016
A trip to the Land of Milk & Honey… Dairy of a Financial Planner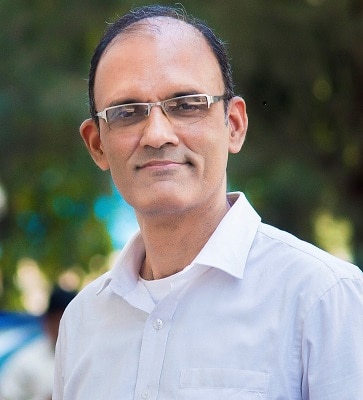 Suresh Sadagopan
CEO, Ladder7 Wealth Planners Pvt. Ltd.
---
Part 1 – A trip to the Land of Milk & Honey
It was a hard decision – the decision to head for the US.
For one, it's expensive – the trip, the conference costs, the boarding & lodging expenses… Secondly, it entails a lot of planning, which in my case was much more daunting than everything else. Thirdly, the excruciating journey across the oceans, across time zones is a dampener.  After some soul searching, I had decided that the positives in attending the conferences outweigh any negatives.  And so, I decided to head for the land of milk & honey, where the roads are supposedly paved in gold! (In my last trip, I didn't notice that; I'll report this time if the asphalt was mixed with Aurum)
It all started when I heard about this amazing conference called Insider's Forum by industry veteran Bob Veres. Bob is a known, respected name in Financial planning & advisory circles. (See Bob & me in Pic)  People gave high opinions about this conference (though no one from India had ever attended it) – so much for reputation!
The other conference which I had heard my colleagues swoon & drool over was FINCON – for it's new age stuff &  it's hyper tech-savvy participants, who make finances make sense with social media & other new age media.
Both these conferences were happening in San Diego & exactly one after the other.  So, I convinced myself there is good stuff out there, which I need to check out. That started the long haul of booking tickets, conference, hotels, travel card, currency, simcard etc. Even before I took off, I was tired with the preparation.
The D-day came.  I went to T2 at Chhatrapati Shivaji International Terminal at Sahar (not to be confused with  Chhatrapati Shivaji International Terminal at Santacruz !) and was once again awed by the amazing terminal we have (see pic) – one which we can be justifiably proud of.  GVK has built something of a masterpiece here, which today ranks at 21st in the world, as per 2015 Skytrac rankings. For the record, Changi Airport is at No.1 & Incheon is at No.2. Still, the airports we have in the country have received a huge overhaul & are looking like a billion bucks!
The first leg of the flight was to London. I was flying British Airways. It was a wide bodied 777-400 which had 3-4-3 configuration for seating. I was wedged in the middle somewhere and had to be content with wiggling my toes & not much else!  Fortunately, there was an entertainment panel (you will know why I'm saying this later!) and I revised the latest instalment of Jungle Book with relish. I also saw another movie called Eye in the Sky, which was good too. The food was piping hot & above reproach. The journey was uneventful and we were finally disemboweled at Heathrow.
London Heathrow (LHR) is a gigantic terminal which is a delight for those who like their puzzles.  There are terminals & there are gates & you have purple markings everywhere to eventually guide you to the correct terminal.  I can report rightfully that I was not the only one who was confused! After the security checks we boarded a bus which took about 15 minutes & then a smallish rapid transit later, I was in my terminal. This time I was travelling American Airlines on the flight to Dallas.
I had confirmed that I want vegetarian meals on board. I was served veg meals – bang on!  The stuff was Ok. The next meal was Vegan, which was strictly for those who have skipped meals for a week. Since I come from more fortunate circumstances, I found the second meal challenging & gave it up half way, as a lost cause!
Dallas Fort Worth (DFW) was a business like airport. The Yankees there were cheerful & helpful. Security check & stamping was done and I was on the way in no time at all. I did wonder why King Khan had such major problems…but then I never made or got any of those calls from Dubai.  So, I guess I was not interrogation material.
In Dallas I found an Interesting gentleman (Roberto , if you want to know his name), who was geniality personified. We got talking while waiting for the flying buggy. He was a counselor working with people with mental ailments. His pitter-patter was like a balm to the travel worn… he showed me a snap of his wife, himself & his hen!  The call to board came and we went to our places. When the aircraft landed finally in San Diego, he directed me to the place where I can get an Airport shuttle. Booking myself into one for Hotel Del Coronado, was a breeze. In time, the van started & finally made it's way to Hotel Del. I was quickly on my way to the room – finally!
The room was good – no complaints at all. But, I had expected something more substantial, more opulent – considering the hype that surrounded Hotel Del Coronado.
Del (the original parts) is a wooden Victorian beach resort & is the second largest such structure in the US. When it opened in 1888, it was the biggest hotel in the world. It had hosted a galaxy of Presidents, Hollywood personalities, royalty & celebrities over the years. It's an impressive place, which maintains an old world charm. It looked like a charmed estate, straight out of one of Walt Disney's movies.
I ventured out for a walk along Orange street & found the nip in the air, refreshing.  I just popped into a couple of shops to check what they have to offer the public. The shops had a lot to offer – but the prices were stratospheric especially when I converted them into INR!   I just smiled, shook my head and came back to the room.
I had brought Telplas along & it nourished me that night. I put the mobile & battery banks for charging & got ready to drift off.  It was a fitful slumber, however, that night.
I caught the early morning light & decided that a stroll in the beach, which was right behind the property would do a whole lot of good. And it did!  It was wonderful to say the least.  The beach was clean and was not overrun with people, which was endearing to me in the extreme. The salubrious climate also played a part in increasing the attractions of the beach.  I returned to the room after 45 minutes to get ready for the conference.
---
Part 2 – A trip to the Land of Milk & Honey
I had to get ready for the conference ( Insider's Forum at Hotel Del Coronado ).  There was a golf session as a pre-con event, that morning. I have as much connection with Golf as our politicians have to truth. Since I did not need tee time, it gave me enough time for a good coffee before getting ready!
I tuned in to one of the local San Diego FM stations which was playing very good music. The coffee maker in the room served me well. The coffee was bitter & I had to empty the milk pods, creamers & lots of sugar to suit my taste.  Once I had enough caffeine coursing in my veins, a shave & shower followed. They had provided an Iron to ensure that their guests are well turned out. And I turned up for the conference, suited & suitably booted.
I was pretty early and found a couple of free electrons like me, hovering around. We got talking. I was the only representative from India, in this conference. I gathered later that this place was filled with fee-only RIAs, as far as eye could see!  We were kindred souls here. We went into the first session of the day. It was good. And then another…
Many times there were concurrent sessions between which we had to choose. There was no lunch break on the first day at all. Bob Veres ( the organiser) must have thought this mortal failing unworthy of the assemblage,  when there was a feast of reason and flow of soul
But the attendees wanted their baser wants addressed as well ; some planners gave tongue to their frustrations. The stratospheric prices at Del did nothing to assuage their feelings ( $21 for a sandwich flustered the otherwise unflappable advisors ! ).
There was time (networking breaks) for attending the  exhibition which was part of the conference. We had enough networking breaks that one could have well gone from official to very personal.  So we all went to crown room which had wooden paneled ceiling ( see pic ) & chewed the cud with the exhibitors. At the end of the day, I wanted to leg it to the open spaces and walked along orange avenue.
The evening dinner was to be a pizza as teplas had by now stopped exerting it's mesmerizing & powerful gastronomic influence on me.  I was unsure if they will have veggie options. Village pizzeria had five. I wanted some fruit juice too; but the place just had carbonated drinks. In time, the pizza came & along with it a jumbo glass of water brimming with ice. I sipped it… it assaulted my teeth & my mouth froze. I focussed my energies on the jumbo pizza which had been ushered into my presence. I attacked it with gusto & was able to finish half. The waitress helpfully packed the remnants, which was to help me break my fast the following morning. The night turned to morning light & again I was tackling more sessions.
That afternoon the lunch was sponsored by a social minded finserv firm! The veggie meal was a salad that goats would have competed for – there were leaves & you guessed right – more leaves. I struggled with my leafy problem. Later on there were other courses; but I let others have them uncontested
That afternoon, I met Jane Beule of Griffin Black ( she has named her firm after a mythical animal that guards a treasure… pretty original !  ), a fee-only advisor from San Francisco bay area. She had heard about me from an Indian planner & had wanted to meet me. We got talking. I came to know that she works with a lot of Indian American clients & was working with some fee-only planners from India. She was going to meet the other Indian planners who have come from India, for the second conference. She insisted that I come for the dinner meeting to meet my friends & fellow planners from India. I was delighted.
Manju, her colleague, came to Del to pick us up. We went to Sheraton & met Yogin ( a planner from Mumbai ). We had a cosy chat over dinner & in time returned back to Del. The next day, 21st September, was the last day of the conference. The closing day event was in the Grand ballroom ( see pic ). I was soon on my way to Sheraton San Diego Hotel & Marina for my next conference (FINCON), in a cab driven by Javier (courtesy Lyft ).
It took a while to checkin. I was allotted room no 747. The room number was special as I was reminded of Jumbojet plane from Boeing. 747 represents boeing's most successful plane ever !
The room had a wonderful view of the Pacific ocean & Coronado bridge. They had given me a good, comfy room. My room partner Akash joined me later.
FINCON was to start with a networking event & conference opening session that evening. Right off the bat, I was able to make out that this conference was different. FINCON represented an intersection of finance & new-age media. The folks here were a variegated bunch – pretty young & charged up .  The atmosphere was electric and almost crackling!
In the networking session, I talked to a few people and came to know what a varied bunch of people there were.  Someone was working for Rakuten ( Japan's largest ecommerce & Internet firm ), another had created an app to control spends, one was a freelance blogger, yet another a podcast resource specialist… I had a hard time understanding some of the things they said, as this bunch was hyper tech savvy & I felt behind the curve many times. I met Kate, who looked like Amy Farah Fowler from The Big Bang theory (See pic ). There was a brief opening function, after which we were free for the day.  I went to meet fellow planners from India – Yogin & Devang (both from Mumbai), in their room. Devang informed us that we were to do a podcast the next day & we were to be on the front lawn by 7.30AM. I did not know A or Z of podcasting, but decided to check it out.
The next day found us at the lawns adjoining Sheraton. Devang was the host and interviewer. Yogin & myself were playing along to the questions that Devang was lobbing at us. The session was new to us, but enjoyable. Breakfast followed.  Then followed a flurry of sessions, which were varied in content and pretty interesting. There was Foodtruck lunch (See pic) that day. There were about 5 trucks, which served different kinds of foods, from which one could choose from. I chose the fantastico italiano ! The pizza was decent but would have been sufficient to whet the appetite of a five year old. They also generously asked us to help ourselves to a bottle of water!
So, the rest of the day had to be passed on much love the Americans gave us & fresh San Diego air and a lot of steely resolve!   My stomach however remained implacable & protested and growled all through!
In the evening, when my room partner Akash suggested that we go out for a meal, he found no sales resistance at all.  Akash knew of an Indian joint called Tandoori House. We took a Uber cab and soon we were inside the sanctum. We ordered a few dishes and had a good meal. I went into their wash room & turned the faucet but wasn't rewarded with water!  I told the counter staff that there was no water & there was stunned disbelief on his face.  The look on his face was priceless! He immediately came into the washroom. I almost thought that they would show me a bucket & mug, from where to ladle out the water. The faucet worked ( I handled it wrong ) & there was relief on his face!  That's the nice thing about America – everything works!
Since Sheraton gave us just one 300 ml bottle per day ( I go on record that this might probably be the most parsimonious, bean counting 4 * hotel of all time ! ), we decided to buy two big cans of water from a nearby convenience store.  And we were back in the hotel in under a few ticks and spent another restful night at San Diego!
---
Part 3 – A trip to the Land of Milk & Honey
The indian meal I had that night must have had some thought booster ingredients –  my grey cells were working overtime, without a moment's rest.
I was thinking of umpteen things & was able to doze off, only in patches. Hence, I was up with the lark ( if it had taken the trouble of taking a dekko into my room) & a spiffy version of self was out the door, quite early that day.
These Americans beat me to it.  Breakfast was well underway & I joined the multitudes, who were straining at the leash to break their fast. The counter with bread, buns etc., was overrun by ladies. I had to look for other counters, to start my campaign!
I remembered the sage advice of the French royal, which fitted this situation like a glove. I made a beeline to the cake counter & plied the plate with some cakes. Marie Antoinette would have approved at this ready application of her dictum & probably would have had some smug satisfaction that this time it yielded agreeable results ( which did not include putting the head under the guillotine! )
After the thumbsup from the mid-region, I searched the fincon app on which session to attend. I found one on repurposing content, which looked like I could use. Oh, my Almighty God…what a repurposer she turned out to be!
Natalie Sisson first creates articles, then a series, makes it into a ebook, creates courses, videos, audio content out of it, writes a book with that … We always thought  Americans were resourceful !  But this lady from the land where kiwis roam, upstaged every single American attending her session, that day!  She was teaching Americans the fine art of marketing ( whose prowess is acknowledged worldwide ). 
I started thinking of the countless articles I had written and how I could have repackaged them & how many books I could have potentially published by now!
More sessions followed. I met Michael Kitces of XY Planning network & an influential voice in planning circles here (see pc).
In this conference, there was a huge exhibition area. This exhibition was fun. There was a tarot reader in one of the stalls, who was going to predict our future. I eagerly awaited her vision for the future. She drew a card for me with a lot of chalices, gave the prognosis that my teeth will have lot of cavities & I need to take good care of them !!! I 
thanked her for her deep insights!
We stopped by a few stalls & were rewarded with "swag" – goodies like bags, pens, water bottles etc. In another stall, we had batman ( see pic ), strutting the stuff. We posed for photos with him. He bade us good bye in his gruff, nightly tones!
And so the day wore on. That evening, we were to have an Ignite session at a night club called Bassmnt. We were outside the portals of Bassmnt & joined those waiting patiently, seeking entry into the bowels of the revels. The burly bouncer asked everyone for ID proof. I had none and stared at the prospect of being ejected. My Fincon id card saved the day! The bouncer first asked me to wait by the side; later he changed his mind & said I'm good to go and I oozed in along with the rest!
Ignite was an amazing format. There were to be ten participants. Each had 5 minutes to talk – 20 slides, each showing for 15 seconds, in which to tell their story!  These were not finance sessions at all. Each had an interesting story to regale – and they did it, in all of 5 minutes !  Jordon Cox, a Brit teenager held us in splits, comparing American & British ways of doing things!  Among his pet peeves were the dig at Americans for their penchant for driving on the wrong side of the road !
After this, we were to let our hair down and shake a leg! It took some time for them to prepare the floor. We were all given tokens for drinks. Spirits – whether liquid or ethereal – don't have a grip on me. 
In the spirit of camaraderie, I passed on my spirit stub to my other spirited friends so that they can imbibe the stuff & glide in higher planes!  While they were imbibing the fun stuff, I was with them in spirit. That's a lot of spirit, you would agree.
The girls handing the highballs to patrons were in itsy bitsy, teeny weeny, but without the yellow polka, in black bikinis!  The, umm, garment or rather the ribbons criss-crossing their body did not leave much to imagination. It more than lived up to the definition of a bikini – what it reveals is interesting & what it conceals is vital!  Balance sheets are often compared with Bikinis! ( who said finance is a dull subject)
There was Electronic Dance Music ( EDM ) being played and we got into the mood!  With the spirits warming up the internal pipeworks, the revelers let their hair down – some literally!  After a bout of shaking the limbs and other assorted body parts, we decided to head back home.
Having come to US, we did not want to head back without the pilgrimage to that hallowed American Shrine, where one pays obeisance to the God of Retail – Walmart!
There was a superstore, not too far away & it  got me super excited!  This was to be my first trip to a real hypermart – which offers a million sq. feet of retailing nirvana !   A Uber ride later, we were on the portals of Walmart. It was huge, really huge. I walked around & was drinking in the scene. Ultimately I picked up some thermals, sweaters & jackets. Akash did the parikrama much more exhaustively than me. After about an hour, we left the store and were looking for a place to have a bite.
That's when we discovered Burger King on the other side of the road, thanks to the all-knowing Google!  We were a bit late. The girl at the counter – Steffie – took our orders. Akash had ordered a burger & yours truly wanted a milkshake. Milkshakes had marked their absence that day! I suggested some fruit juice, which wasn't there too. I resigned to having, what I presume would be available, even in this joint –  the liquid that supported life! For the record, they had water here!  Steffie asked, would I want a mango smoothie? I yessed. And in time I was sipping one. Surprise – she did not bill me! Reason – I asked for two things on the menu which she could not provide!  That was amazingly considerate!
Steffie was geniality personified. She was smiling, grinning away all through her grueling work. She was talking & laughing with her colleagues the entire time, we were there. She did not have a moment's rest in all that time. 
She was probably paid minimum wages or maybe a bitmore than that – probably $15 an hour. But, what an attitude she had!  She gave us a signal lesson in right attitudes, being happy doing one's job & doing it well  & her spirit ( again spirit ! ) of service & empathy with customers. Thanks Stef.  You have shown us that one can infuse meaning in anything we do !
The conference came to an end with the party on the night of 24th September.  I had 25th Sept. with me, to see a bit of San Diego, before I wing my way back to India. I booked a trolley tour, which is a hop on, hop off bus. I thought this was the most convenient format for me. Zoo was one of the places that I had decided to spend some time at.
On the morning of 25th, the bus came late – probably by 45 minutes. I got off at Seaport village, which was one of the stops, in the itinerary. It was a seaside development, which had promenades, lawns, lots of shops & eateries ( see pic of the restaurant ). They had done a wonderful job of developing a simple place into a tourist attraction. There was a lifelike bronze statue of Senor Martinez, outside a Mexican shop!  ( see pic )
I hopped on the bus which was going to Coronado island. One of the places we were to see was Hotel Del Coronado, where I had stayed! The ride over the Coronado bridge was fabulous ( it is about 250 feet above water! ). In time, we reached Balboa Park – it was close to 2 PM. The zoo closes at 5 PM. I just had three hours to get up close & personal with the inmates!
First off, was an enclosure with a flamboyance of flamingoes.  They were busy cackling & communicating among themselves. After a brief period of communion with them, I moved on to meet our cousins –  the simians. They were a contented lot, not given to much socializing and kept to themselves. 
Since, my one sided outreach was not yielding much results, I was forced to move on to find other more forthcoming parties!
The Zoo was lush green & some portions of the zoo were themed in the style of a particular habitat like African rain forest, Arctic Taiga etc. In some places, we were able to see the animals at two levels – an elevated upper level & a ground level.  I saw an entire enclosure only devoted to snakes. There were everything from Russel Viper, Indian Rock Python, Cobra, Anaconda, Krait, rattle snakes etc. I must have seen about 70 types of snakes that day!!!
There were enclosures for the tiger, hippopotamus, various kinds of deer, Okapi ( see pic ) etc. It was the polar bear which had our attention, doing it's diving act under water. We were able to see it through the glass when it dived down. 
It was huge! ( Pic posted is a replica, not the actual bear ) There were many other attractions – winged wonders like the Californian Condor, Weaver bird, ducks, pheasants etc. I took an overhead cablecar, they called Skyfari. From this cable car one gets an aerial view of the Zoo & what an amazing spectacle it was! The cable car deposited me near the exit. I had a hot chocolate in a stall there, hailed a cab and was back at the hotel.
Next day morning, I was ready well ahead of time, for my trip to the airport. The first leg of the flight was to Chicago. I was flying American Airlines. I discovered that I just had 40 minutes in Chicago, to do any stamping on my passport or to do any other procedures, before flying out of the US. The flight was late & I just had 30 minutes, when it landed. With adrenaline coursing my veins, I came out and enquired with the American Airlines desk if I need to do anything with the US immigration authorities, now that I was flying out. To my immense relief, they said, there is nothing to be done!
They just told me to go around and board the American Airline ( AA ) flight to London.  With marked relief, I walked to the gate where the London flight was waiting. Boarding was on the verge of closing! With a sense of profound relief I sunk into the seat. This flight was 75% empty.
The flight to London was a long one. There was no personal inflight entertainment panel.  I think AA wants every flier to strive to find the purpose of life & tried to facilitate an enabling environment!   Without any distractions, one could delve deep into one's consciousness & experience that AHA moment! I tried – but instead of grasping the sublime, I succumbed to the fatigue my brain must have been subjected to !
Finally, the flight landed in London around 6.30 AM, UK time. I cleared the security & was in the correct terminal ( the puzzling aspect of London Heathrow was much less in evidence, this time around! ). My Mumbai flight was at 10.30AM.  I called home, read the book and was thinking fast and slow, saw flights take off and land, made good use of the wash room & twiddled my thumb & yet the time seemed to move but glacially. Finally after, much more of twiddling & walking up and down the walkways, the time came to board the British Airways flight.
Wow. This flight had personal entertainment panel. I did use it, but found that the time moving very slowly indeed. Were we travelling very fast that the time had slowed ( according to Einstein's theory of relativity ), I mused. That could not account for it, as time experienced by self is still the same and only others looking from outside would find that time has slowed for us, in relation to them!  My understanding of Einstein's theory, stops with this J
I ate, read, saw movies, slept… lost track of time completely. Finally, the announcement came that we would be landing in Mumbai, in about an hour. I was wide awake now!   Aamchi Mumbai ala re, I told myself with glee. The flight landed & I was delighted to be back in India.  The night ride back home was exhilarating!  I was feeling on top of the world, though I was now on terra firma!
---
3 Thoughts to "A trip to the Land of Milk & Honey… Dairy of a Financial Planner"