September 10, 2013
We Need a National Level Powerful Body for Financial Planners / Advisors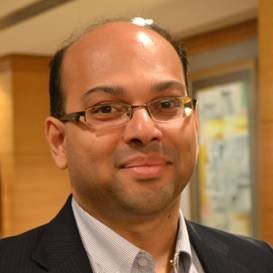 Karthik Jhaveri
Director
Friends, it is nice to see so many associations taking shape across the country. Congratulations to all of us for coming together. Superb movement!
On a local level there is much to gain for members of such bodies and associations; however on a larger level for all of us as an industry we need something larger. I feel we need something even more powerful and the need for this is well pronounced.
I believe we need to have an apex body and all such associations / federations / councils / societies etc as members of this body. By this practically all of us across the country will get well represented for the many larger issues we face and for which there is no definitive support from anywhere. What might be such larger issues? Here are some examples:
1.    Shop & Establishment Act
(This is the subject where the thought for this germinated.)
This event refers to Mumbai specifically: Last year the Bombay Municipal Corporation (BMC) wanted to go on a drive. This was a drive to find offenders under this act and then penalise them. BMC officials went door to door in many commercial buildings in South Mumbai. You were called an offender if you did not have your name written in Marathi outside your office and / or did not have a name board and / or did not have a shop & establishment licence etc. Summons were issued to everyone for appearing in court and everyone was fined heavily. Alternate was to fight a case against BMC but who has the time to do this. Recently I learnt that Financial Planning firms perhaps we do not fall under this act! I am still double & triple checking on this. Professionals like lawyers, CA's doctors are out of this act. The Bar council filed a PIL in the high court and the honorable high court blasted BMC for this imposing this on law firms. That is the power of a large associations or a larger body. If we had a larger association of ourselves we could also consider protecting ourselves this way.
2.    Service Tax
I have mentioned this number of times on appropriate forums. When this was levied on distributors of mutual funds; not a single mutual fund came to the rescue of distributors. If they wanted they could have. This levy could have been passed onto customers just like other utilities and services we use. Unfortunately no one did anything and all distributors lost an eighth of their revenue. Lobbies are very powerful and we all know that. A powerful association at that point would have helped our cause had we filed a PIL in high court saying that our income has got affected adversely and service tax being an indirect tax should be levied on the end user and not the intermediary servicing the end user.
3.    Direct Plans
As a measure of investor's empowerment it is a nice thing to have. About 20% of mutual fund investments appear to be direct investments. Naturally this is carved from the distributor's pocket right? This affects livelihood of distributors. Then NAV's are published separately and a level playing field no more exists. I am not sure of the possible alternatives here but I am sure that if there was a body then things could have been discussed to ensure that beneficial interest of distributors is protected as well. Let me give you an example: Why is it not possible to buy equity shares directly from the stock exchange and why must we go compulsorily to a stock broker? It is a similar situation, is it not? So why should purchase of mutual funds bypass the mutual fund broker? This is a question to ponder upon.
4.    Investment Adviser Regulations
This is another "live" area. There are so many contentions and there is so much confusion. There are both kinds of people amongst us; some of us for it, some not for it in totality. People are not sure how this is going to impact. But if the impact or enforcement is adverse are we prepared to put up our case at the appropriate forum? Do we have a forum that can appropriately represent the cause of an industry?
I want to get many of us thinking. We need a powerful body of ourselves, representing not just a few hundred but hundreds of thousands; as many of us as possible. Local associations that we are forming is good and will take a many years to gain recognition and many more years to get credibility similar to that enjoyed by entities like the BCAS (Bombay Chartered Accountant Society) or Bar Councils.
Authored by,
Kartik Jhaveri
Director
Transcend Consulting (India) Pvt Ltd
Mumbai
---
36 Thoughts to "We Need a National Level Powerful Body for Financial Planners / Advisors"