November 7, 2016
Why Collaborate, I can do it all !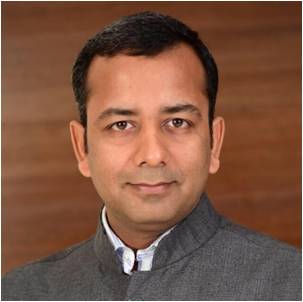 Mukul Agarwal
Founding Partner at Circle Wealth Advisors P. Ltd.
Why Collaborate, I can do it All !
Definition of Collaboration
The dictionary meaning of Collaboration is "the action of working with someone to produce something".
In financial advisory parlance, collaboration does not mean tying up with another manufacturer to offer its products to our customers. It goes much beyond that. Effective collaboration will only be when we engage with another service provider, having deep understanding and mastery of their service offering, in a manner that it creates immense value for our customers, which is not possible when the clients have to deal with them directly. The value can be either in terms of one point contact, saving of costs, time and efforts, better advice and guidance or a combination of all of these.
Why Collaborate?
The intention for collaborating should be client centric. The value add that we can offer to our clients should be a single point agenda while exploring such opportunities. Revenues will not only follow in future, but this approach will also elevate our practice to the next level.
As an entity, our offerings to a client could be limited, depending upon our capabilities and resources. However, in today's fast paced world, it is important to provide solution to the clients' financial problems, rather than just products. Clients' do not have time to engage with multiple advisors for different services. They would rather prefer to deal with just one entity offering a one stop solution to their needs. That is precisely why they flock to banks and brokers for their financial needs. Of course, banks have an edge as they have access to the funds that clients' have in their accounts. But they are also able to offer multiple services under one roof – investments in multiple products and financial planning, etc. Even though it is well known that the intention of offering these services in a banking or broker setup is beyond just client centric, the clients are still open to deal with a banker because most of the needs get addressed by that one single point of contact.
Areas of collaboration for financial advisors
There are many ways that we can collaborate in. Primarily, we need to find out the areas that we are weak into or have no idea at all, but it still needs to be offered and addressed from the client servicing and management standpoint. Below are few of the areas that financial advisors and firms can look at –
Filing of tax returns for our clients, tax advice and addressing their tax assessment needs
Taking care of the general insurance needs – like car and medical insurance, disability insurance, home insurance, etc.
Offering fee based financial planning and advisory services, in case we do not have an RIA licence
End to end execution services, for individual RIA's
Management of direct equity portfolio of our clients
Mutual fund research and management
Back office operations
Will creation, Will Execution and Estate management services
Loan and liability management
The list above is illustrative and not exhaustive. One can always keep adding to it, depending upon our client segmentation and their needs.
Benefits of Collaboration
Let's look how our firm can benefit by collaborating with other firms –
Easy entry into clients' door –More and more clients that I meet, they have one question in common – 'What all things can you do for us?' Clients are busy with their work and family life, have no time at hand and majority of them have no inclination towards managing their finances; they just want to pass on that job to someone who can take off that entire burden from them. The more services we can offer to the client, the more are the chances of the engagement.In fact, many of our client engagements started only because we have been providing tax filing services. Not that we do it on our ownor earn any revenue in it, but just because we have a tie up and could offer this service, there was a strong reason to engage.
Create deep bonding and stickiness – When we start offering all the services under one roof, the confidence of the client with us goes up tremendously. We would know many more things about the client and their requirements, which will help us advice better. The clients also feel comfortable as they know all their problems and concerns will get resolved in just one phone call. They are more open to discussion and sharing of their life, aspirations and goals. Offering full scale services will ensure that we are present in each and every financial decision of the clients. This automatically creates stickiness in the relationships. Clients will have to think many times before moving out to some other advisory firm. In fact, they will have no choice but to continue with us as they will be accustomed to getting everything under one roof. Since the time our firm started offering comprehensive wealth management services, not even a single client has moved out.
Elevate our practice –Collaboration can enable us to offer a complete bouquet of wealth management services from selling just a few investment products.It is not important that we need to learn and create in house capabilities for each and every offering; that will take us many long years. Further, even if we do that, we might not be good in everything. However, we can always engage with the best of the service provider with far better experience to provide valuable services to our clients. By this, even we will learn about those services much faster from those experienced professionals, rather than making mistakes and learning on our own.
Business & revenue growth– The very premise of running a business entity is to generate revenue for the firm and profits for the stakeholders. When we tie up with some entity to offer ancillary services, there is a good possibility that we can generate additional revenue that otherwise would have gone to someone else if client would have to source it directly. Of course during the initial period the revenue might look too small to venture into, but as we go on and start offering those services to all our clients, in no time will it grow up to a significant level. For e.g., we have collaborated with an insurance broker for managing the medical and car insurance work of our clients. Even though the revenue is not as significant, it still pays off half of our employees cost with just one resource allocated for this work. At the same time, one of the advisors who has collaborated with us for managing his clients' mutual funds assets under our fee based dynamic strategy, derives 40% of his total revenue just from this engagement.
Challenges and ways to overcome them
Even when collaborating to scale up the practice makes immense sense and the way forward, it might not be as easy to implement as it out rightly seems. It has its own challenges and concerns, which if not identified and addressed in the beginning, can result in big embarrassment that can even cost us our dear client relationships. Below are few of such areas that need detailed attention
Capability of the other party – During our initial days of reforming ourselves into a fee based wealth management outfit focusing on being a one point contact to our client for any and everything, we took up the task of getting the Shops and Establishment license for one of our client, without understanding the nitty-gritties involved in it. The service provider selected had no sense of what service means, which resulted in a big embarrassment to us – multiple times the documents were asked and even then the application got rejected twice. We almost lost the client for something that was not our area of work. Our selection of the service provider was merely on the grounds of cost rather than capability (with the intent of doing good for the client), which resulted in a horrible experience. This taught us that we must do a thorough due diligence of the entity that we are engaging with, understand their thought process and work processes, and find out the service orientation. The engagement should be done only when the wave length matches, otherwise it should be dropped to avoid unpleasant shocks.
Data secrecy – Being in financial practice, one of the basic requirements entrusted upon us by our clients is maintaining secrecy of their financial information. It is also a regulatory requirement and important for us to maintain it in our own business interests. Collaboration might entail we have to share sensitive information of our business and our clients, which should be done very cautiously. It would be better to take client approval in writing (even over an email) before we start. Further, an agreement with the collaborating entity agreeing to maintain the information confidential will be a good idea.
Investing time to create new processes – Whenever we start offering a new service, there is a scope for elevating our practice to new level. This will only happen when we take the onus and responsibility of the ensuring it happens seamlessly, because that is what our clients expect from us. They do not want just another reference, but complete hand holding and management. When we engaged with a CA firm to provide tax filing services to our clients, we had to set up a coordination process in place, which took away lot of our time. CA firms are traditionally designed to do the work at the last moment and ask for information at multiple intervals, rather than at one go. Plus, they are not proactive in communication with clients. We had to create a process of daily and weekly follow up to ensure the work of our clients got executed in the right manner and at the right time.
Addition of cost – Many a times, adding up a service offering would mean increasing the cost by adding a resource or two for doing that job, even when there might not be any revenue. However, this would still be necessary if we have to be the only point of contact for our clients that create stickiness of the relationship. Revenues may or may not come in future.
Adapting to change – The biggest hurdle to an effective collaboration is our thought process and current way of working. We are at utmost ease and comfort in whatever we are doing, and in the way that we are doing it. Collaborating with another firm might mean we need to overhaul our operations in line with that of the other entity. This could be beneficial if they have better and proven way of working and is in overall interest of our clients as well as our practice. Any reluctance to this change will effectively take away the benefits arising out of collaborating and instead make it a burden.
Conclusion
As the business is evolving and regulations coming our way, it is imperative and evident that being just a distributor may not be the viable option going forward. We all have to upgrade ourselves and our practices to offer quality services and customized solutions to our clients. Not all of us are capable enough – both in terms of capital and knowledge, to build ourselves and scale up immediately for the ever new demands from our clients. Collaboration with like-minded people and organizations is the way forward to remain relevant to our customers and flourish in this challenging environment.
---
13 Thoughts to "Why Collaborate, I can do it all !"