April 20, 2021
Wrapping paper bow on a fabulous Financial year & lessons from this year's Oscar Entry.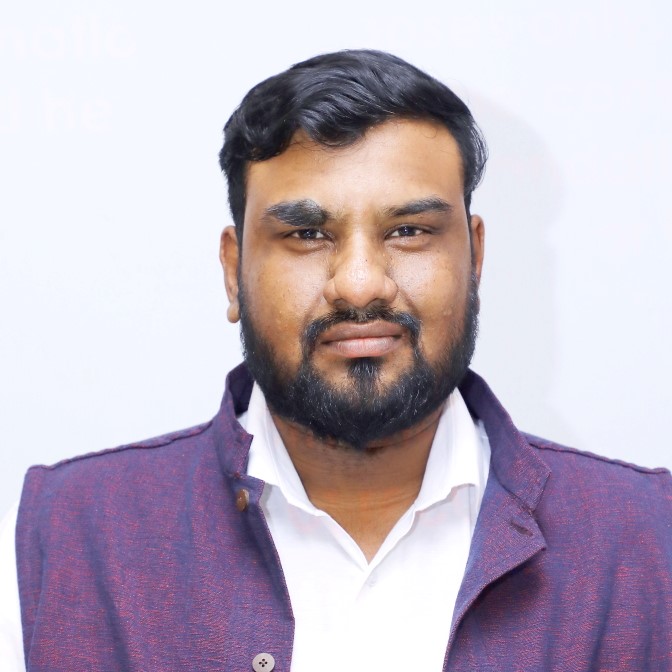 Jayanth Nanjappa
Investment strategist, 90-10 Financial Planners Pvt Ltd.
There is no other industry that has mastered the art of storytelling, like the Malayalam film industry. Kerala accounts for 1% of Landmass & 3% of India's Population, translating to 38 million native Malayalam speaking people- a small target audience compared to the Hindi film industry. That does not stop them from winning National Film awards year after year like Mumbai Indians in IPL.
What makes their movies tick is their storyline, which is deep-rooted in their Malayali culture. Their movies never shy away whether showing onscreen day drinking (Rs. 500 Crores spent on 2019 Onam day alone), their eating habits, or their obsession for lotteries (Kerala spends around Rs. 12000 Crores on lottery alone). So, movies spent more energy & focus on story, script & acting ability than commercial interests like Hero-focused movies or foreign location. They simply show everyday life in a different prism; this year was no different with a long list of great films. It had Anwar Rasheed's Trance, Starring Fahadh Faasil, arguably the most gifted & one of our generation's best actors, Sachy's Ayyappanum Koshiyum with Prithviraj And Biju Menon storyline is unremarkable, but the set-up is epic. Let me stop here with my indulgence with Malayam movies & share what we can learn from this year's  Oscar entry from India.
I'm sure after reading the title, you are thinking,wrapping paper bow on a fabulous financial year, fabulous year…?? Have you lost your mind? What high-functioning sociopath are you? I know FY 2020-21 was the worst, and I fully agree. 2020 has been worst on so many levels for people; millions of people walked back to their homes, the economy came grinding to a halt, financial markets went bust & boom, Oil went negative, India scored their lowest Test score in cricket 36/9 & my Amma's daily soap opera went on repeat mode (Yours truly also caught up on some episodes along with Amma 🙂
Without giving you the plot, Lijo Jose Pellissery's movie, Jallikattu, is a 90-minute, visually electrifying journey into the human psyche. The movie gets its name from a traditional sport that has been there since the classical Tamil period BC, which involves a crowd trying to force an animal into submission. Jallikattu opens in a small Idukki village, which is obsessed with meat. And then something unusual happens, a buffalo which is about to be slaughtered rebels. It's a pure 90-minute drama from causing fears to destroying the crops in the field. This beast raises into hero status & seeks vengeance.
So, what do we know & what have we learnt about the human psyche?
Our primary feelings haven't evolved since the medieval age; all it takes a spark to unleash our inner beast & lose sight of things ahead of us. Like in the movie, how the crowd chases buffalo tirelessly is repeated in financial markets with herd behavior. When the Financial markets were correcting in Feb & March of 2020 due to COVID-19 pandemic, everyone thought the world is coming to an end & everyone wanted to get out of the stock market. Now when markets have recovered, everyone is buying like there is no tomorrow.
Like in the movie, there are various scattered groups with varying interests, entering the jungle at night to hunt down the beast, similarly, in markets, different participants enter with the diverse mandates, like Millennials here for a quick buck compare it to playing a virtual reality/video game or Foreign Investors, who enter to make dollar plus returns on their investments.
You decide what game to play. Do you want to enter & takedown beast when it's down or when it's charging towards you? The choice is yours.
The deep roots that human behavior has put down in the financial markets cannot be removed. But, being aware of the same and understanding that perspective, situation, players, intention, and source of emotions are contributing factors to what makes our financial markets as dynamic as they are. Understanding this ourselves and making our clients understand that what is visible in the financial markets is not always the only truth, but a part of the whole truth becomes important. As we have all seen in the last year, panic and euphoria are the biggest enemies of even years of thoughtful handholding and investing. It takes one moment of emotional upheaval to unravel years' worth of investing discipline. Ultimately, it's going to disturb your financial position.
We may not be here to preach and transform our clients. But, citing examples that they can relate to or find interesting can help us a lot in reigning in the sudden outbursts that lead to wrong financial decisions. Want to stop a client from panic-selling when their portfolio is already down and dusted? Or want to convince a client hell-bent on investing a lump sum at 50,000-plus Sensex levels expecting the same kind of growth and speed as the journey from last year to now? Telling them just at the moment will not always work.
Coach them and guide them by citing examples and not taking the market in singular dimensional. Sometimes this beast is heterogeneous, thrilling, saddening, surprising, and unpredictable most of the time.
With this, I like to end by saying, count your blessings for FY 2020-21 & have a have great FY 2021-22.
I dedicate this above writing to all the women in the financial advisory space. Special shout out to my team consisting of Amitha, Deepika, Rekha, Renuka, Shruthi & Sowmya for being there when the firm needed them the most.
Dilon mein tum apni betaabiyan leke chal rahe ho toh zinda ho tum
Nazar mein khwabon ki bijliyan leke chal rahe ho toh zinda ho tum
Hawa ke jhokon ke jaise aazad rehno sikho tum ek dariya ke jaise
Lehron mein behna sikho har ek lamhe se tum milo
Khole apni bhaayein har ek pal ek naya samha
Dekhen yeh nigahaein jo apni aankhon mein
Hairaniyan leke cha lrahe ho toh zinda ho tum
Dilon mein tum apni betaabiyan leke chal rahe ho toh zinda ho tum
Zindagi Na Milegi Dobara
– Javed Akhtar
---
One response to "Wrapping paper bow on a fabulous Financial year & lessons from this year's Oscar Entry."