May 7, 2012
3 stages of Growth of a Financial Planner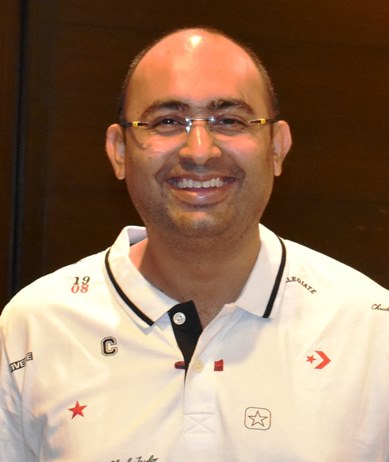 Nandish Desai
Partner-jagoinvestor.com
1) Novice
You're like a new born baby in the world of planning. You may have just completed your studies, after completing CFP you realize that you don't know how to prepare a financial plan, you are in a dilemma whether to go for a fee based approach or sell products. You see the potential around you, but you have no idea how to tap into those opportunities. Basically you grapple with how to establish yourself as a planner. You think of participating in different workshops and seminars, you listen to experienced planners and try to learn from them how to set-up thriving practice but eventually you are left on your own. You want to know what kind of data sheet you should use, how your plan should look, how to have initial meetings, how to present a financial plan, how to ask for referrals. You have no idea about most of the areas of this business.
2) Competent
Here you are not very experienced and also you are not a newbie. By now you have served 5-7 financial planning clients who have shown trust in you and you have somehow learnt the tricks of the trade of this business. You know the internals of the industry. You want to create your blog, you want to feature in newspaper, you want to use media and you learn that educating people is one of the best ways to get clients or social media presence is a must. You have been around as a planner so you are able to demonstrate your competency in small and large groups and online communities and you are able to attract some prospects towards you. People start to see you as a reliable person, someone they can trust and seek help in financial matters.
3) Mastery
Here you have created plans for many people and you are sick and tired of creating plans manually. You start to look for automation with some software that creates a plan for you. You start to choose your clients, your processes are in place, your structures are ready and you have earned enough credibility in market as a financial planner. Converting clients becomes easy for you and you are able to produce any result that you imagine. At this point getting clients is not your issue but scalability is your prime focus area. You will think if I create a team then I will end up as a training institute and if I do not hire a team then I will have to do everything single handed. By this time you would start to know many other planners in the industry and you feel integral part of planner's fraternity. You will become so confident that even advisors body will start to pay you for your guidance.
Authored by,
Nandish Desai
Financial Coach
Jagoinvestor.com
Ahmedabad
---
2 Thoughts to "3 stages of Growth of a Financial Planner"