March 25, 2014
CFPs.. Don't Look Down Upon Sales Jobs, Make it Work for You !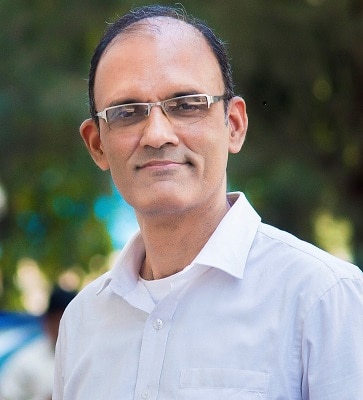 Suresh Sadagopan
CEO, Ladder7 Wealth Planners Pvt. Ltd.
Want to get into financial planning… need a good job after CFP where you can put the learnings to work… but finding the going really tough as most jobs are just sales jobs… What do you do?
The crushing weight of expectations

It is always a question of expectations which determine whether we are going to be satisfied or dejected. In this case, the expectations have been set very high and those pursuing / completed CFP Certification are understandably feeling low, when they are not met.
When students join a job after CFP, they were given the feel that employers, especially charter members, are going to accord preference to them, while recruiting. I have also heard of some real good round numbers like Rs.40,000/-pm being the starting salary. Sounds nice of course!
The reality check

But the reality is somewhat different. As seen in my earlier column "CFP Career… From the Depths of Despair", employers have grown disillusioned with CFP certificants, as the certificants are not toeing their line.  For instance, when insurance companies have CFP certificants in their midst, the companies find that employees are intent on selling only term insurance policies.
The other problem is that most companies in the financial services space are just product providers/ distributors. There are no real high quality advisory positions in their companies, which the CFP certificant is being trained for.  Hence, even the so called "advisory" positions they say they have, retain a good dollop of good-old sales in it.
Infusing meaning into the role

I had heard about infusing meaning into the role when I was working. At that time I thought it was a lot of bovine goo! But, it was much later that it dawned on me that it is quite true.
You can make your job as meaningful as you want. Kiran Bedi, the ace cop, was shunted out, from one position to another, as she was not accommodating enough and created "problems",  wherever she went. She was posted to Tihar jail thinking that there was nothing much she could do there. But, she did!
She came out with full-fledged reforms in the jail – education for the undertrials, better conditions, meditations and yoga classes, detoxification programs being some of the major initiatives. She went on to win Ramon Magsasay award in 1994 for her various contributions while in service.
There are many such people who have grabbed opportunities to excel wherever they are. What does that mean to you, you may ask?
Everything. If you want to sit around and complain, you may. You will be in good company!
Carry out your "jail reforms"  
However, if you want do something that you want to do, there are ways to do that. Going back to the discussion we had earlier, we are in agreement that there are lots of sales jobs going around. Can this be the starting point for your transformation? It certainly can be.
Your employer wants you to sell some products they have. Many have a pretty wide array of products, even if it is just an insurance company. Employers give a target to achieve – but I'm yet to meet an employer who specifically asks you to mis-sell and dupe customers.
If that were the case, can you not render great service to the customer by understanding what (s)he wants and offering the ones from your portfolio that suits your customer and directing them to another industry associate who can offer the other services?  In this process, you can earn tremendous good will from the client as you are only offering from your portfolio, what is suitable to them and for the rest, you are suggesting them what to do. You would not be seen as a salesman here. For them, you have crossed the Rubicon and become their advisor.
Such clients would be sticky clients for you and over time, would be worth their weight in gold, if you continue to act professionally. Over time you will have your set of clients who swear by you. That may be a point you could even consider starting out on your own as an advisor. See where this led… Is this hypothetical? Not really.
The touchstone of experience

I'm not taking anything hypothetical here.  There is no reason to look down on sales jobs. Sales positions allow you to acquire and hone the art of persuasion, that is invaluable in life.  It is extremely essential for an advisor as well.
In life, we are always trying to sell something. As an advisor, you will be selling your competency. Hence, if you are gettin­­g into sales at the start of your career, thank the maker! It's actually good for you.
I had outlined a scenario where a sales person begins to act like a true advisor to clients and slowly has the clients wrapped around the little finger.  I had actually done this, so please pay attention here…
I started off as an insurance advisor in 2002. Providentially for me, it occurred to me to take a client centric approach from the beginning. I started gathering client data, doing basic analysis and creating a report for them suggesting what they should be doing. Yes, this took some time. Also, I did not get paid for it. I did not mind, as, even I was trying out something new and learning.
But the results I got blew my socks away. I was able to sell to, on an average, four out of ten customers I met, sometime going all the way to seven out of every ten on good stretches!  I was told that what I'm achieving was not just a miracle, but far beyond that. I had the mental sagacity to attribute my success to the process – not to myself!
Once I had enough confidence, I started offering my services professionally and started charging a fee. Behold, very few people had a problem paying fees!!!
Being the Pied Piper to your clients

If you have no intention to start off as an advisor and want to scale the corporate ladders, the process does not change. Getting the clients to eat off your palms, remains intact!
Once you have clients who have had the opportunity to enjoy your advisories, they will stay with you. Period. When new products do come and if you suggest to them, they will buy. It is that easy.
If you change companies, they will simply stay with you. They will follow you emulating the example set by the white lamb that shadowed Mary ( remember the rhyme – Mary had a little lamb… ). Your corporate career will take off like a rocket – Bade Aram Se!  – like Saif Ali Khan extols the virtue of the innerwear that magically makes things happen for him!
Being employable

When we study for an exam , the focus is on passing it. But, that does not prepare us for real life. When I interview candidates for financial planning positions, I get disappointed most times. For such positions, we require high level of knowledge & skills. Communication, both oral and written, is important too. Many times, I find candidates wanting on both.
So, you see my dear friends, there are huge disappointments on both sides.  For financial planning positions, candidates need to equip themselves with better knowledge and skills.
If they do not have, they should be prepared for the long haul – intern where they get to upgrade their knowledge and skills and then being absorbed.
The kick-off is always the toughest

Candidates without experience face this problem everywhere. Even those who study medicine for five & half years intern and get paid Rs.15,000/-pm! So, what are we really talking about?
It is only when these doctors start gaining experience, that they can command much better salaries usually in their mid thirties. This plays out everywhere. CFPs complete the course in 6-8 months. They can afford to spend some time to learn the ropes and be counted as true professionals.
Friends, the profession has lots of opportunities. We can keep blaming everybody for what we have not achieved. There may be truth too in our accusations. But, a lot of it is outside our control and carping about it only results in frustration. Things will change too, in time.
But, we need to change first. There is a lot that can be achieved in the current milieu itself.  Over to you my friends, with the serenity prayer –
God grant me the serenity to accept things I cannot change, the courage to change things I can and the wisdom to know the difference.
Authored by,
Suresh Sadagopan
Founder
Ladder7 Financial Advisories
Mumbai
---
2 Thoughts to "CFPs.. Don't Look Down Upon Sales Jobs, Make it Work for You !"