Network FP Thinktank is an Online Professional Journal by Network FP wherein we share the articles written by top-class financial advisors and industry thought leaders from across India and the world.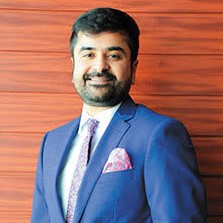 Aashish Sommaiyaa
MD, Motilal Oswal AMC
July 5, 2014
Reading Time: 5 minutes Aashish Somaiyaa observes that Achche Din will just pass by unless the small investors increase their exposure to Equity. We are good in contributing to the growth but not in participating in the same. He quotes several examples where we contribute to 100% of the consumption growth but hardly participate in profits.
Read More
Subscribe to ThinkTank
Network FP ThinkTank is an online professional journal with weekly articles written by India's leading practitioners and thought leaders. Get articles directly delivered to your inbox. Over 12,000 already subscribed.