Network FP Thinktank is an Online Professional Journal by Network FP wherein we share the articles written by top-class financial advisors and industry thought leaders from across India and the world.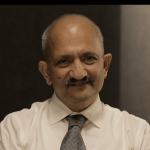 P V Subramanyam
Author & Trainer, Subramoney.Com
April 30, 2020
Reading Time: 2 minutes In our grind to improve services and touch as many lives as possible, we often consciously or subconsciously prepare a "pitch". This is a culmination of our beliefs and way of working. While we always believe it portrays the best of our capabilities, sometimes there are things that may need reconsideration. And since we keep talking about it so often, we don't see any flaws in it even if there are. Today's read has the ever-so-candid Mr. P V subramanian share a satirical take on some things that we really maybe should reconsider saying..go on, read this piece, chuckle with relatability and see which of these points you'd want to change..
Read More
Subscribe to ThinkTank
Network FP ThinkTank is an online professional journal with weekly articles written by India's leading practitioners and thought leaders. Get articles directly delivered to your inbox. Over 12,000 already subscribed.