Network FP Thinktank is an Online Professional Journal by Network FP wherein we share the articles written by top-class financial advisors and industry thought leaders from across India and the world.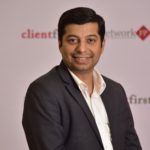 Viral Bhatt
Founder, Money Mantra
August 20, 2019
Reading Time: 5 minutes We are in a profession that involves a client-facing job. Just like we cannot be in isolation from our clients, in today's digital world, we cannot afford digital isolation. Our business needs a digital footprint for survival. Having a website in place becomes imperative for this. Just how we give importance to our appearance and personality, we must ensure that we have a clean, easy to understand but impressive web presence. This week, we have Mr. Viral Bhatt share with us some basic as well as a few advanced tips on building an effective website. He practices what he preaches-he graciously shares with us a few shots from his own website for reference. Read this post to run a quick check against your existing website or to start planning for a new one now.
Read More
Subscribe to ThinkTank
Network FP ThinkTank is an online professional journal with weekly articles written by India's leading practitioners and thought leaders. Get articles directly delivered to your inbox. Over 12,000 already subscribed.