Network FP Thinktank is an Online Professional Journal by Network FP wherein we share the articles written by top-class financial advisors and industry thought leaders from across India and the world.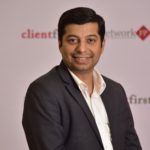 Viral Bhatt
Founder, Money Mantra
April 7, 2020
Reading Time: 7 minutes How many of us have wondered what we could have done differently to make work from home work better for us? Have we been in awe with how smoothly some businesses have slipped into working remotely? Have we also secretly harboured the wish to learn some tools that can help us improve our practice and working environment? We need these tools now more than ever to be able to give ourselves a jumpstart into the post covid-19 times. Read today's article by Mr. Viral Bhatt where he lists some essential technology tools and explains what purpose it serves. One of our most easily adaptable reads, this is sure to help our readers a lot..
Read More
Subscribe to ThinkTank
Network FP ThinkTank is an online professional journal with weekly articles written by India's leading practitioners and thought leaders. Get articles directly delivered to your inbox. Over 12,000 already subscribed.