Network FP Thinktank is an Online Professional Journal by Network FP wherein we share the articles written by top-class financial advisors and industry thought leaders from across India and the world.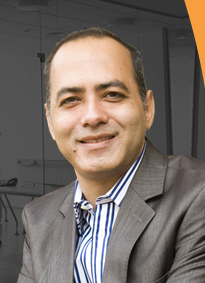 Amit Kukreja
Family Wealth Advisor
February 22, 2017
Reading Time: 6 minutes Are you confused about fee-based advisory or AUM based advisory? You should watch this before taking final decision. Here are the wonderful insights from Rick's Kahler interview & list of learnings as a fee-only practitioner by Amit Kukreja Founder, WealthBeing Advisors. Don't miss the radio interview of Rick Kahler by Michael Kitces in the article and one exercise at the end of the article.
Read More
Sadique Neelgund
January 16, 2017
Reading Time: 3 minutes SEBI after its Board Meeting on January 14th released a Press Release which has brought a great relief to IFAs and Mutual Fund Distributors. Through this press release; regulator has acknowledged several ground realities like a need for co-existence of both advisory & distribution models, need for financial viability of advisory model, etc. Read on to know more about what might be the next step of SEBI and what next IFA's should do by Sadique Neelgund, Founder of Network FP.
Read More
Subscribe to ThinkTank
Network FP ThinkTank is an online professional journal with weekly articles written by India's leading practitioners and thought leaders. Get articles directly delivered to your inbox. Over 12,000 already subscribed.