Network FP Thinktank is an Online Professional Journal by Network FP wherein we share the articles written by top-class financial advisors and industry thought leaders from across India and the world.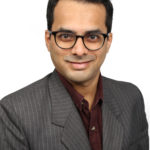 Arvind Rao
Founder, Arvind Rao & Associates
May 5, 2020
Reading Time: 2 minutes I remember my friend Abhishek (the last one from my college group who got married just last year) and his happiness when he announced (in May 2019) that he was going to get married in December 2019. Initially, for him, it was like he just couldn't wait for these months to get over and be […]
Read More
Subscribe to ThinkTank
Network FP ThinkTank is an online professional journal with weekly articles written by India's leading practitioners and thought leaders. Get articles directly delivered to your inbox. Over 12,000 already subscribed.