Network FP Thinktank is an Online Professional Journal by Network FP wherein we share the articles written by top-class financial advisors and industry thought leaders from across India and the world.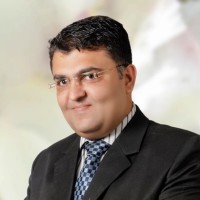 Priyesh Sampat
Financial Wellness Coach & Succession Consultant
November 22, 2016
Reading Time: 4 minutes Court verdicts sometimes tend to create more confusion than clarity. More so when it concerns areas like Estate Planning, which most of us only skim through. Read on to know how Priyesh interprets one of the verdicts concerning transfer of Real Estate by Co-Op Society.
Read More
Sadique Neelgund
April 15, 2014
Reading Time: 4 minutes For financial planners, It is not very difficult to write a clear and effective will. One should keep some simple things in mind and preferably take help of an expert. While writing the will, one should maintain simplicity and clarity of the language to avoid any kind of confusions after death.
Read More
Subscribe to ThinkTank
Network FP ThinkTank is an online professional journal with weekly articles written by India's leading practitioners and thought leaders. Get articles directly delivered to your inbox. Over 12,000 already subscribed.