Network FP Thinktank is an Online Professional Journal by Network FP wherein we share the articles written by top-class financial advisors and industry thought leaders from across India and the world.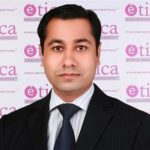 Gajendra Kothari
MD & CEO, Etica Wealth Management Pvt Ltd
July 3, 2014
Reading Time: 4 minutes Gajendra Kothari, MD & CEO at Ética Wealth Management Private Limited shares his experience of conducting over 100 investor education seminars. His recipe is simple. This approach now helps his firm acquire more than 70% of their new business. Read on to know his secret recipe.
Read More
Subscribe to ThinkTank
Network FP ThinkTank is an online professional journal with weekly articles written by India's leading practitioners and thought leaders. Get articles directly delivered to your inbox. Over 12,000 already subscribed.