Network FP Thinktank is an Online Professional Journal by Network FP wherein we share the articles written by top-class financial advisors and industry thought leaders from across India and the world.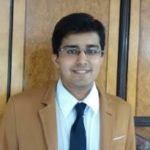 Jinay Savla
Founder, Indigenous Investors
May 24, 2022
Reading Time: 5 minutes I distinctly remember the January of 2008. I used to take a train to my college. It was just 4 stations really but then those were the days of Large Dreams & Empty Pockets. Marine Lines station passed and next was Churchgate. Those who regularly travel to those stations understand that train stops for approximately […]
Read More
Subscribe to ThinkTank
Network FP ThinkTank is an online professional journal with weekly articles written by India's leading practitioners and thought leaders. Get articles directly delivered to your inbox. Over 12,000 already subscribed.