Network FP Thinktank is an Online Professional Journal by Network FP wherein we share the articles written by top-class financial advisors and industry thought leaders from across India and the world.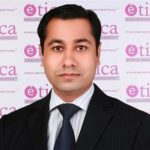 Gajendra Kothari
MD & CEO, Etica Wealth Management Pvt Ltd
March 13, 2020
Reading Time: 3 minutes Turbulent times like these test a lot of things. Our knowledge, belief systems, resilience and the worth of our words. In a moment where we all are talking to our clients about long-term and goal based investing, today's article digs a little deeper into this thought. Mr. Gajendra Kothari talks to us about truly imbibing the "long-term" principle in our business. Read on to see whether we need introspection into what our business vision is and whether we need to realign our thoughts with action
Read More
Subscribe to ThinkTank
Network FP ThinkTank is an online professional journal with weekly articles written by India's leading practitioners and thought leaders. Get articles directly delivered to your inbox. Over 12,000 already subscribed.